With GuitarTuna Play subscription, you have unlimited access to songs in the Songs tab. Unlike with the tuner options, songs are not available offline and require an active internet connection.
The Songs tab includes a search bar at the top, that you can use to search for songs by artist and song title. Trying to find a song title that's not available? Scroll down the list and tap the Request button to request the song to be added to the app.
The most requested songs are the priority, and we do our best to add them to GuitarTuna.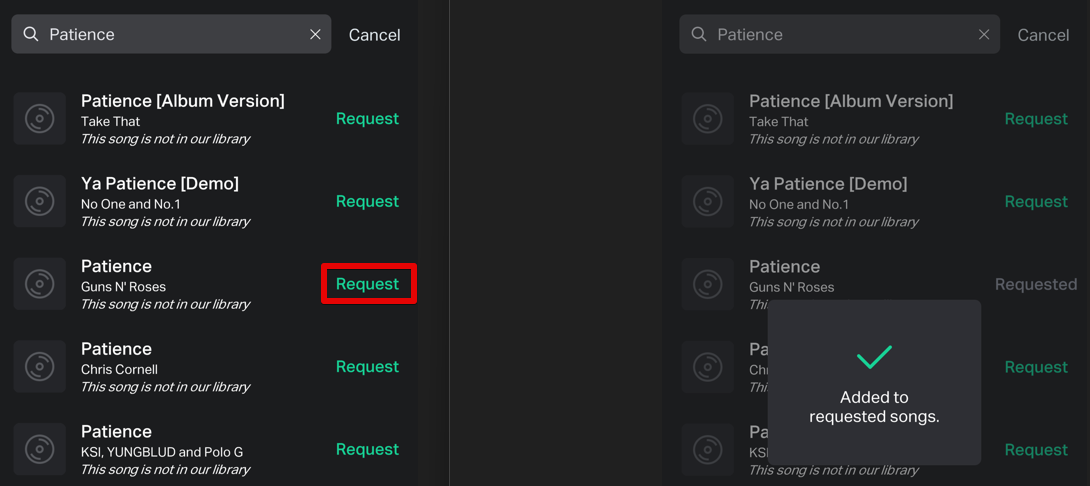 As you scroll down in the Songs tab, you find that the songs are grouped into different collections. Your songs includes a history of songs that you have accessed as well as ones you have added as favorites. Tapping the See all button gives you access to the full list of favorite songs and song history. Top 100 collection includes the most played songs by all users.
You can also browse through Guitar classics, Decades, By iconic artists and Genres collections. The Recently added includes the newest additions to the app.