Yousician piano offers three different notation styles: enhanced, colored, and sheet. To change notation, pause the song and select your favorite style from the options.

Enhanced
Enhanced view can help you learn the essentials of music. The notes use colors to match your fingers. A letter name is also written on each note to help you learn the note names. Note length is displayed with a colored bar, that shows you when to release the key you are playing.
We recommend using this view for the Pop path, which focuses on more modern styles.

Colored
With this view, you can see and learn the shapes of notes found in standard notation. The colored view also includes finger colors to make learning easier.
We recommend using this view for the Classical path, especially if you are a beginner. The syllabus teaches you to read standard notation one step at a time.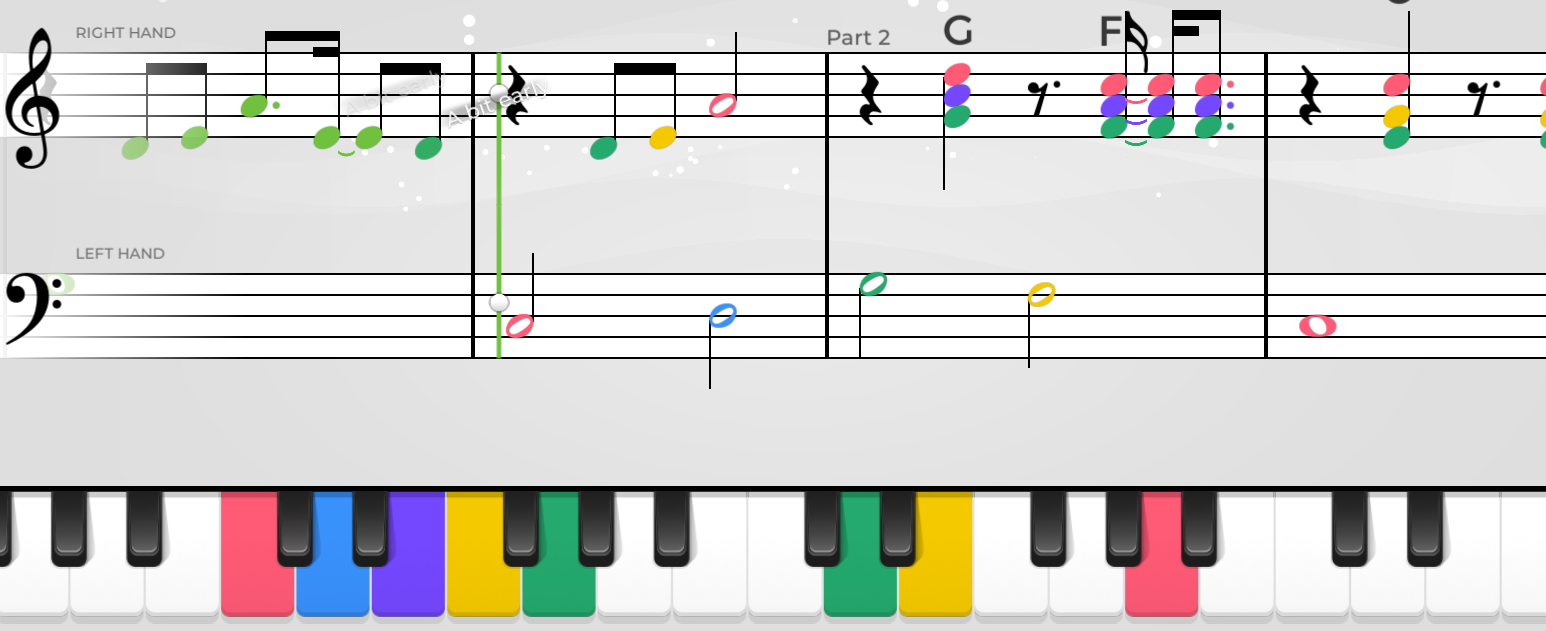 Sheet
Much of the world's library of documented music is written as sheet music. This view enables you to play standard notation using black-and-white notes.
We recommend this view to those who already know how to read standard notation. You can also switch to this view, whenever you want to challenge yourself during the learning process.