If you're left-handed, you can change to left-handed mode by tapping on Settings. Toggle on the Left- handed mode, so that the slider turns green.
Once the mode is enabled, the notes on the headstock are mirrored to allow you to tune your left-handed instrument.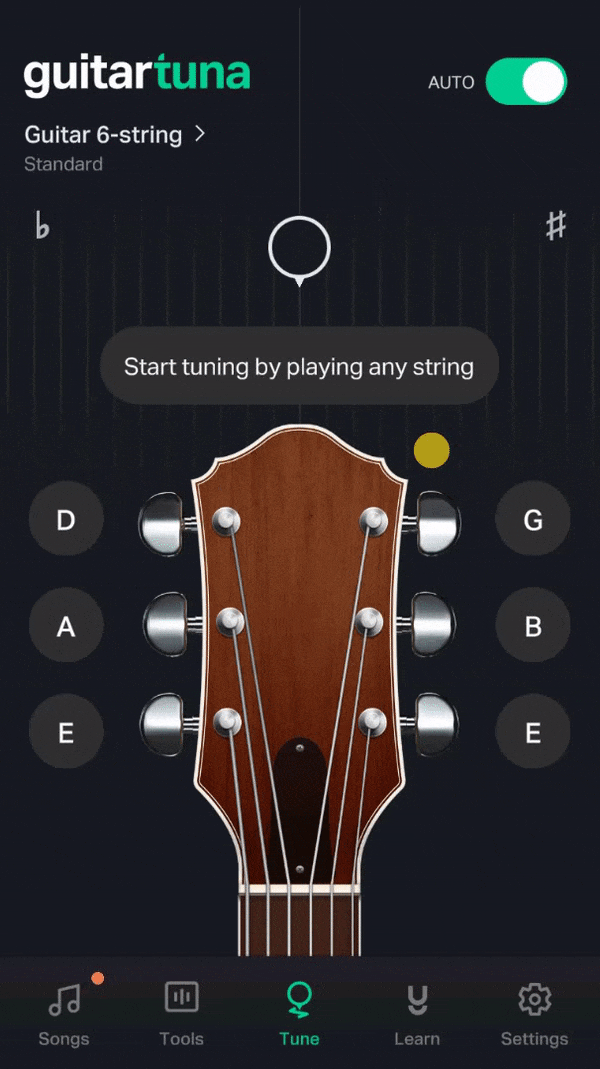 Check our blog for more tips about playing left-handed guitar.