All string instruments go out of tune at times. This is why you should tune your instrument at the start of each session.
You can use GuitarTuna to tune 6, 7 and 12 string guitars, ukulele, bass, mandolin, violin, and other stringed instruments. In addition to standard tunings, you can pick from over a 100 popular tunings such as power tunings, open tunings, half and full step down, chromatic tuning and many others. Standard tunings are available for free, while other tunings may require a purchase to access.
To switch between tunings and instruments, tap on the name of the tuning in the Tuner tab. From the menu that opens, you can browse through all of the supported instruments and tunings.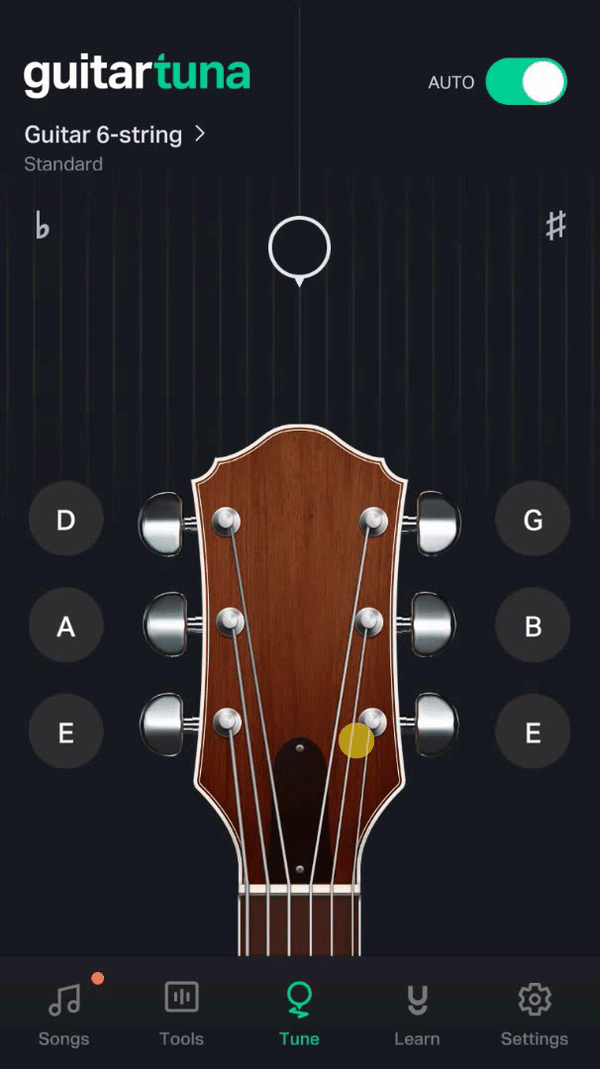 You can find more guitar tuning tips at our blog.