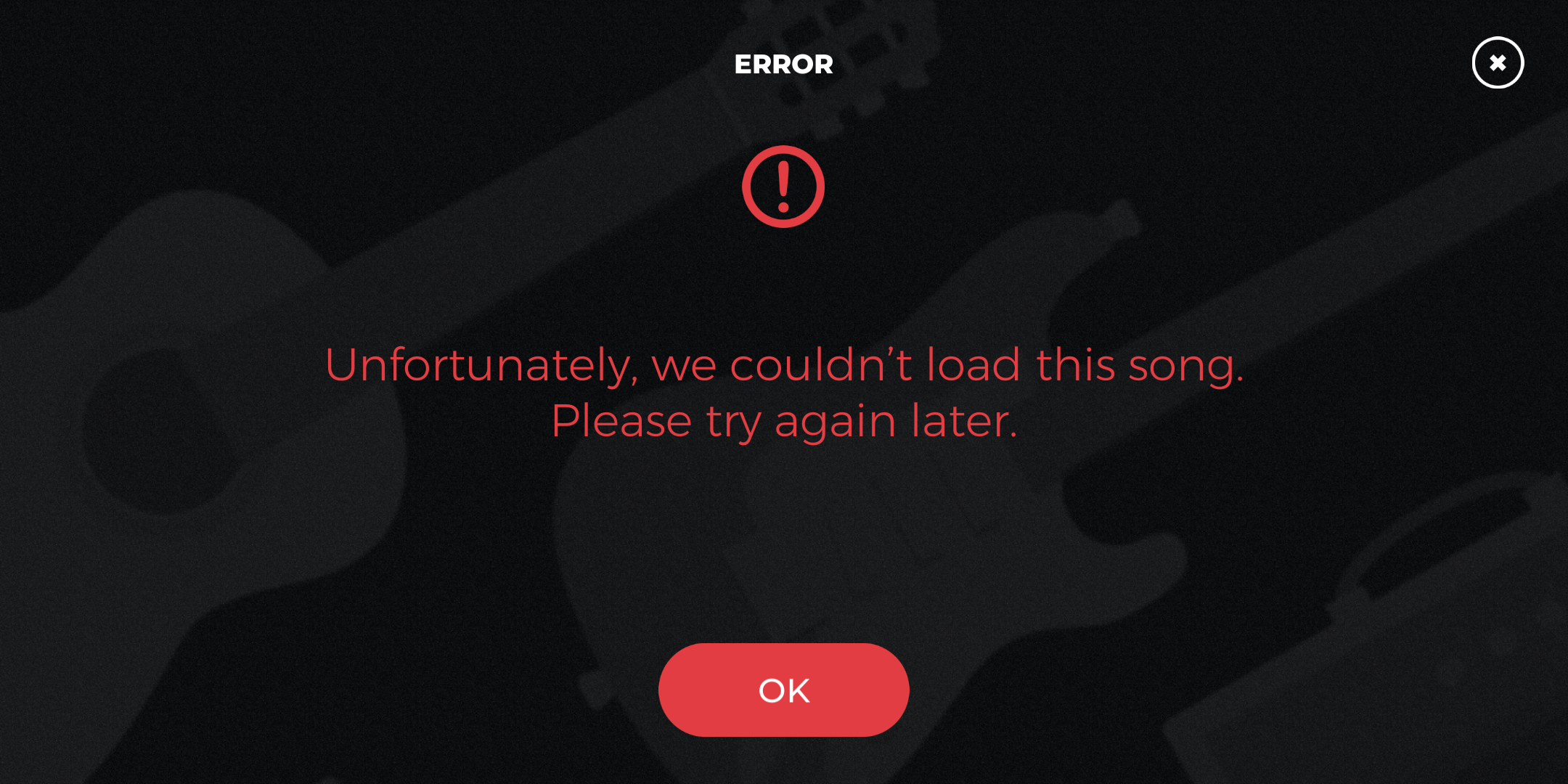 If you get this error message when you try to open a song or an exercise, please try the following steps to resolve the issue:
Open Yousician app and go to Settings.
Under the Game tab select Clear cached songs.

Try to play the song you're having troubles with again.
In case the issue persists, get in touch with our Support team. You can do so by selecting the Contact support link below.