Yousician for singers works with your voice. To make sure Yousician can hear you properly, it's important to choose the right setup. Here are some options.
Use your device microphone
This is the simplest set up; place your device nearby and start singing. Yousician listens via the microphone built-in to your device (e.g. phone, tablet, laptop).
Tips
Set your device volume to about half-way. If it's too loud, it interferes with Yousician hearing you sing.

Using headphones improves recognition. You can use regular wired headphones, or

Bluetooth ones

.

If Yousician can't hear you at all, double check that Yousician has access to your device microphone

.
Use an external microphone
For best results, we recommended you use a pair of headphones and an external microphone. Headsets with a microphone built-in also work great.
When using an external microphone, make sure to select it as Input device. You can do so in-app, via the Advanced settings option in the Game tab.
When using an external audio interface, connect the headphones and external microphone according to the manufacturer's specifications. You also need to select it as an Input device via the Advanced settings option in the Game tab.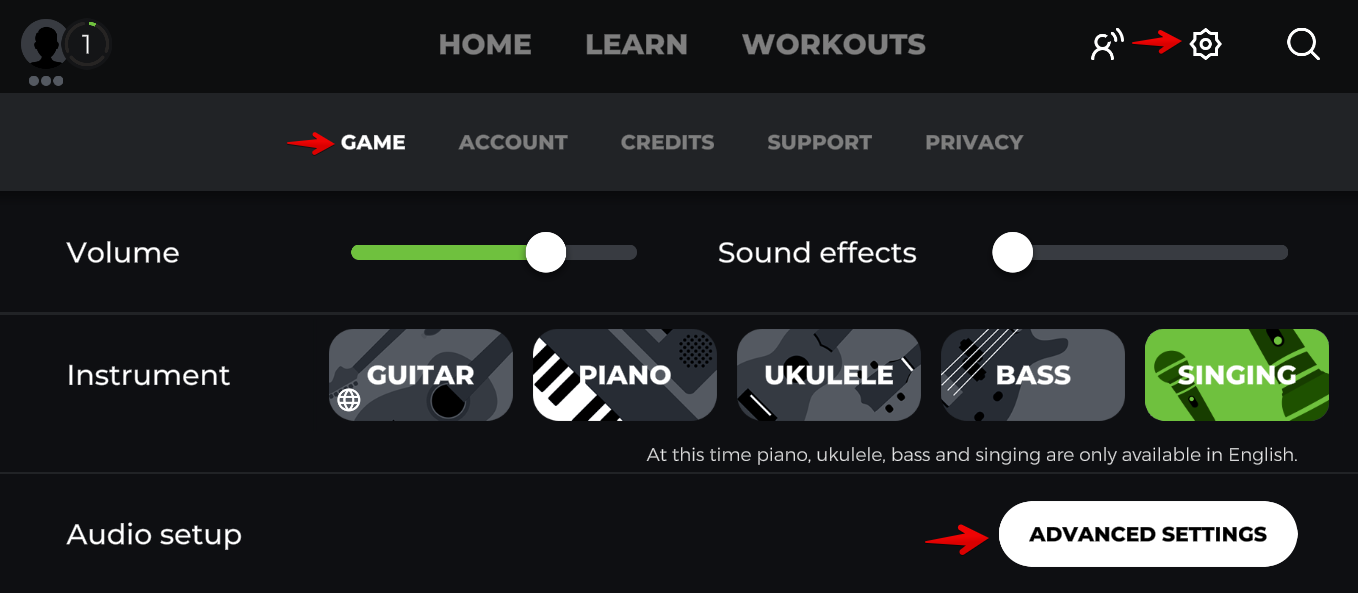 If your audio interface does not show up in the Advanced settings, check these instructions from Apple Support if you are using a Mac. For PC, you can find instructions from Microsoft Support about adding a device and choosing the input device.
Next up: Calibrating for your vocal range