Once you finish playing a song, you get access to the song summary screen. If you play the song more than once, you see two different options: score and your best. Score is the number of points you got for the most recent play of the song. Your best is the sum of the best scores you have played for each part in the song.

As an example, after the most recent play, 96,600 is the updated score.


The score shown on the Leaderboards (145,200 from the example) is the combined score. It is the sum of the best scores achieved for each part of the song, from all previous plays.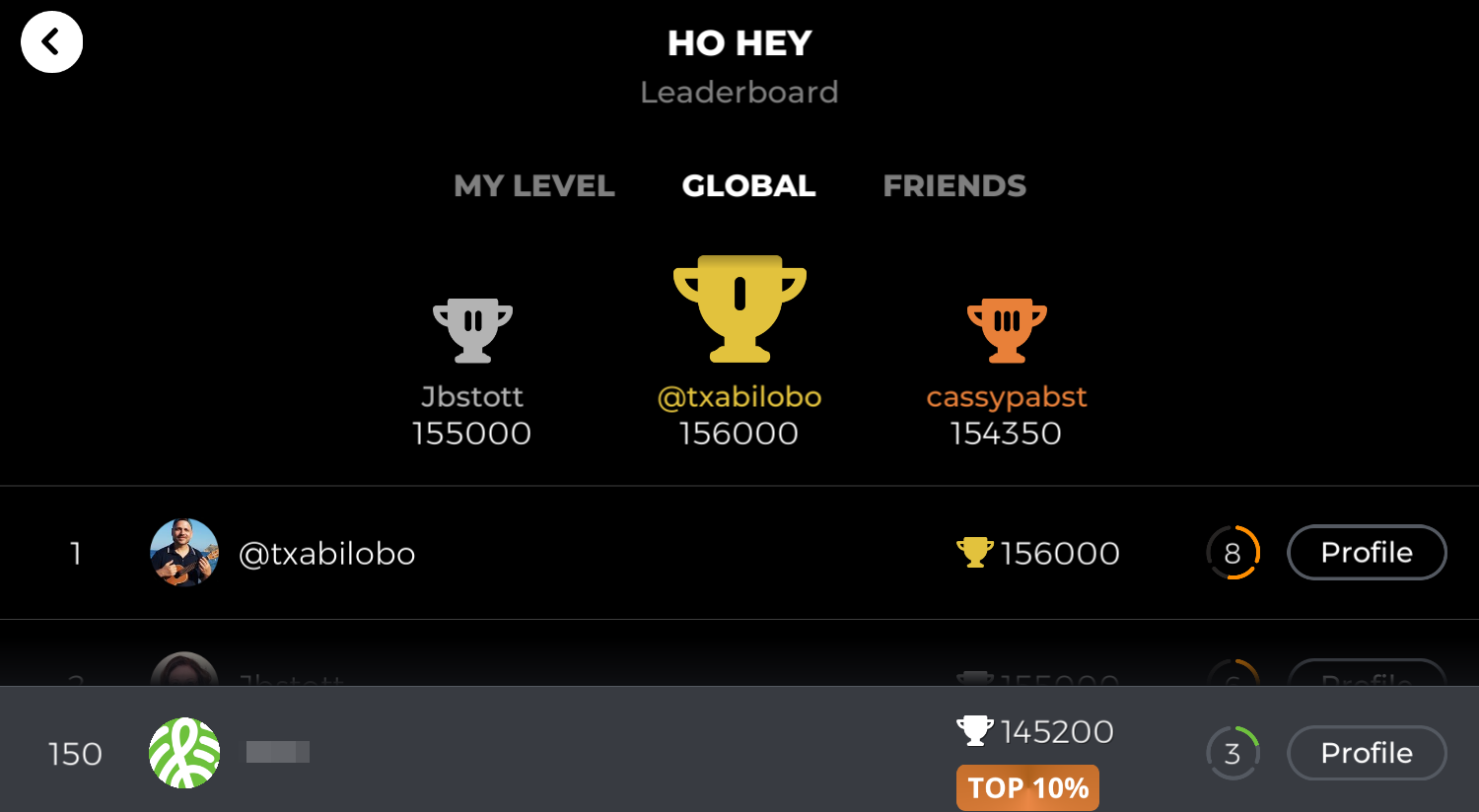 Next time you re-play the song, the score visible at the start is your best achieved thus far.